Perks & Benefits
We're very proud of our company culture and have worked hard over the years to create an environment in which our staff can truly flourish and where they are supported to test, evolve and innovate the products and services of tomorrow.
We pride ourselves on rewarding our team with a flexible and comprehensive benefits package that recognises the contribution they make to our success.
FLEXIBLE WORKING
Unless your role requires otherwise, you can complete your daily hours between 7.30am and 6.30pm to suit your lifestyle and other commitments.
25 Holidays Per Year
Calculated on a pro-rata basis, your holiday will be increased to a maximum of 30 days holiday after 10 years of service.
Pension Scheme
You'll be automatically enrolled into our Pension Scheme and receive employer contributions as well as the option to make additional personal contributions.
Cycle to Work Scheme
Receive huge savings on a new bike and accessories, improve your fitness and reduce your carbon footprint with our Cycle to Work Scheme. (Charges and conditions apply)
Car Scheme (Discretionary)
Receive a new car that's taxed, maintained, insured and renewed every four years through a salary sacrifice scheme. (Conditions apply).
On-site Parking
We offer ample free parking at all of our sites.
Subsidised High Quality Meals
The chefs at our on-site restaurant, The Coach House, prepare delicious and highly subsidised meals and snacks each day. You can even order a meal to take home!
Free Hot / Cold Beverages
Our nurturing team will bring you free hot and cold drinks throughout the day – they always seem to know the right time to bring you a brew.
Sports & Social Activities
From discounted gym membership, running groups and lunchtime sports to team nights out, away days and 'Pub Friday'…there's lots to get involved with.
Employee Recognition
Our Value Awards give you the chance to nominate colleagues who you feel are living the Synectics' values…you may even receive a nomination yourself!
Seasonal Gifts
Look forward to eggs at Easter, a Christmas gift and cakes on your birthday.
Students & Graduates
Graduates and placement students bring a diverse range of skills, knowledge and insight to Synectics, and we strive to support your transition from education to business. Our programmes empower enthusiastic and driven people to develop their skills both personally and professionally through a range of specialist training programmes, mentoring and courses specifically targeted towards your growth and development in your role and team.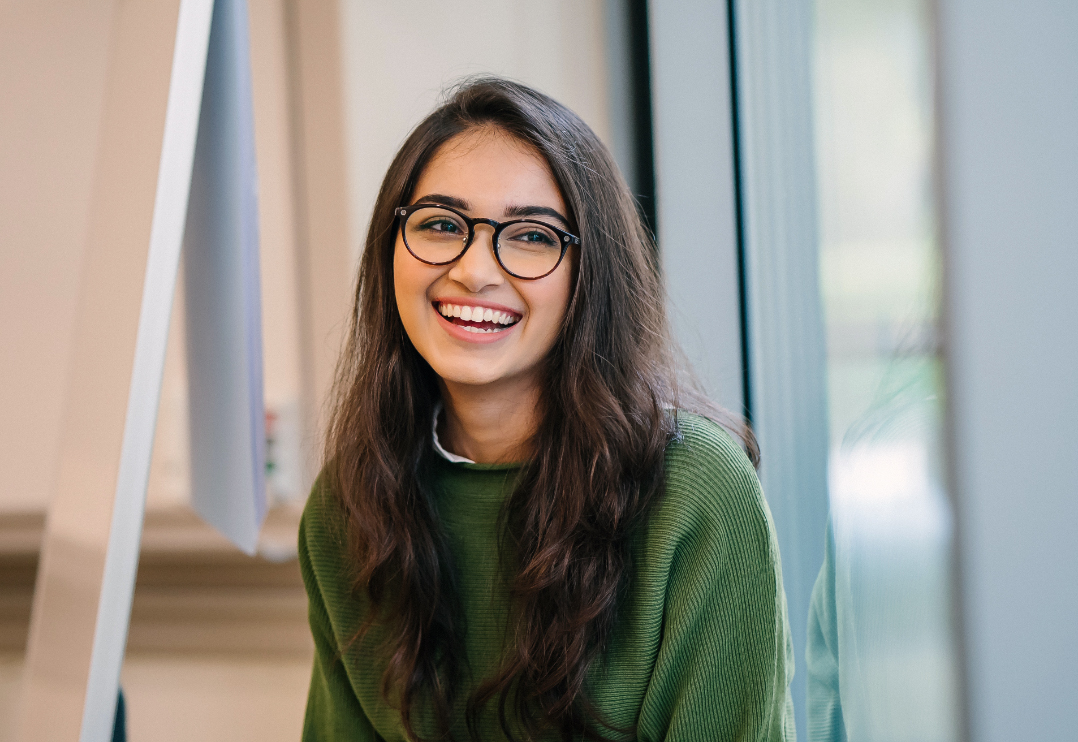 TECHNICAL
Working in our Technical Teams you will develop in-depth knowledge of our products, be exposed to the latest technologies and be a key part in the growth and maintenance of our products.
PROFESSIONAL
Our Professional Teams develop essential skills in building relationships, influencing and negotiating. You'll get to grips with understanding customers, stakeholders, partners and employees to maximise relationships of the benefit of the business.
BUSINESS SUPPORT
Develop your skills and be involved in business critical functions and key projects that shape the future of our company, clients and employees.
NURTURING
Looking after our team is a really important role and our Nurturing Team sit at the heart of everything we do, providing essential services such as outstanding catering, maintenance, transport, cleaning and administration.