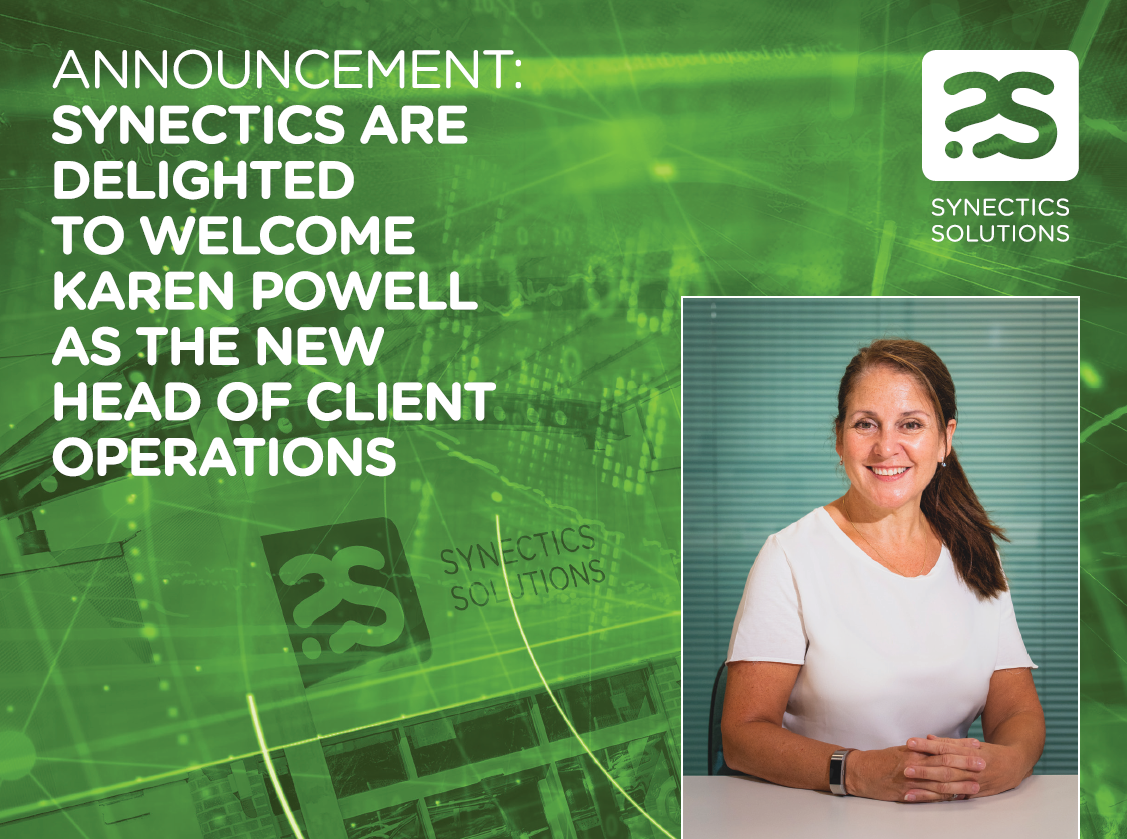 The heart of everything we do at Synectics is about serving our clients to ensure they get the kind of solutions, and level of service, they need to succeed.
Karen's appointment will help to take this ethos to a new level by improving our ability as a company to put in place a proactive client engagement strategy, which will help us to create even stronger relationships throughout our client base.
Karen has an incredibly strong background in developing successful strategic customer relationship programmes throughout the world, across both financial services, technology and energy sectors. This has included working for companies such as Hewlett Packard, Cray and Teradata - where Karen was responsible for globally managing accounts for organisations such as Barclays, HSBC and Standard Chartered to name but a few.
Karen's 20 years' experience of building successful relationship management teams that have included technical, business analysis, project management and commercial development responsibilities is going to be incredibly valuable at helping Synectics to shape its client operations strategy during this period of growth.
Karen has spent the last few weeks getting to know the Synectics organisations and is now embarking on a programme to introduce herself to our clients- so you can expect to hear from Karen in the near future as she gets to know you all.
Karen will also be attending the next SIRA Steering Groups in September, so if you haven't had a chance to catch up with her by then this will be an ideal opportunity to meet her.