National SIRA is the largest syndicated database of cross sector customer risk intelligence in the UK. It has over 160 members contributing more than 300M records and has so far helped to save its contributors over £5 billion.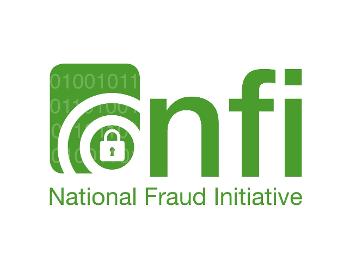 We manage the data syndication program for the Cabinet Office under their National Fraud Initiative (NFI). Established in 1998 to help in the prevention and detection of fraud it is used by over 1100 public sector organisations, saving them more than £1.9B to date. It is made up of 20 data sets including sources such as Blue Badge holders and benefit claimants.
The real power comes when these two databases are used together to detect and prevent fraud, whilst ensuring the right people get the services and benefits they are entitled to.
What we do is actually quite simple
Terms such as ID&V, EKYC, Frictionless Onboarding, AML, Risk Monitoring, Financial Crime Management, Back Book Screening and Due Diligence abound in our industry. And yes, we do help our clients engage in all these noble pursuits, but we take a much broader view of the challenges our customers face.
We start by listening intently, and only then do we build unique solutions for our clients. One size certainly does not fit all at Synectics. We help our clients to use data and insight to really know and understand their customers. We work across: Banking & Finance, Insurance, Public Sector, Retail, Telecoms, Utilities and Vehicle rental. Our solutions inform decision making from the point of first quote, into application, through onboarding and across a customer's full lifetime with a business. Simple.
FRAUD AND RISK
Stay informed as your customer's profile varies over time. Support genuinely vulnerable customers, whilst protecting your organisation from potential fraud and financial crime.
VERIFICATION
Ensure the person using an account is also the owner of the account providing the funds. Criminals often use impersonated or taken over accounts to acquire goods illegally. We can identify various points of compromise before an application or transaction is approved.
IDENTIFICATION
Know the identity of who you are doing business with, any risks they may pose or support they require. Real time identification allows you to fast-track the good customers, while any potentially "bad" customers are blocked and marked for further checks.
AML
Access Sanctions, Adverse Media and Politically Exposed Person data to provide a full view of the customer. Meet your regulatory obligations and avoid costly mistakes and fines for non-compliance.
COMPLIANCE
As industries become more heavily regulated, we use our data and insights to help you ensure evidence-based compliance.
VETTING
The use of "insiders" and "intermediaries" in organised crime is on the rise. Screen employees, brokers and partners before you onboard them to protect your business.
DEBT MANAGEMENT
Predict the potential for bad debt before it happens, intervene and mitigate it where you can and strengthen your recovery processes if it does.
SPECIAL INVESTIGATION UNIT (SIU)
We have a team of experienced counter fraud investigators who are experts at helping organisations understand and analyse complex fraud and financial crime cases. Their cross-sector knowledge and experience makes them a powerful tool for you to call on.
Our Credentials