Combining public and private sector data to save millions
Solutions for the utilities sector
A lack of accurate customer data and verification processes have created a number of challenges for the utility sector. With social responsibility, regulation compliance and customer management, the need to truly understand a customer has never been more important.
Unidentified void properties and inaccurately applied social tariffs are two challenges that cost utility companies millions each year.
We provide a more complete understanding of the customer's footprint and household composition by combining traditional Credit Reference Agency data with insights from the Cabinet Office's unique National Fraud Initiative's (NFI) database.
In just three months, our unique access to the National Fraud Initiative's database helped four utility providers to save over £3 million in lost revenue, while also improving customer satisfaction and staff efficiency.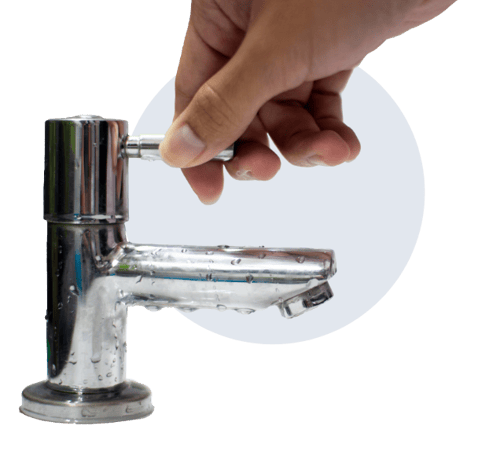 Built by our experts for the Utilities industry
SOCIAL RESPONSIBILTY
Social tariffs represent a vital area of support for many households. Make sure these special rates are only applied to those who are eligible.
CUSTOMER SATISFACTION
Increase the efficiency of your customer onboarding processes – validate records and improve customer satisfaction.
ON-GOING MONITORING
Ensure that you always have the right customers on the right tariffs, from the point they join throughout their life-cycle.
REGULATION COMPLIANCE
Avoid fines and ensure that your void levels are within the Ofwat regulations.
Mark Sanders, Head of Public Sector, Synectics
"Using the wide variety of intelligence provided by the NFI can really help utility companies create a more accurate data footprint of their customers' household composition and circumstances.

Ultimately, this results in reduced fraud and error cases and helps ensure social tariffs are applied correctly."
Why Synectics for utility providers?
Our unique access to the NFI's database provides utility companies with an unrivalled insight into their customer's profile, something CRA matching alone can't provide.
We have a proven track record of working with utility providers, helping to save four companies over £3m in 3 months.
Our solutions are tailor made; we understand that social responsibility, customer care and regulation compliance are all of equal importance, and our solutions have been developed specifically with this in mind.